WHY TRUST THE GOOGLE CLOUD [GCP SECURITY WEEK #3]
---
Wie integriert man die Google Cloud mit bereits bestehenden oder Drittanbieter Applikationen??
We are now in week 3 of our Google Cloud Security Weeks and would like to continue with the topic of user management in connection with cloud security and why should you trust the Google Cloud.
Many companies will surely ask themselves how it looks with already existing infrastructure and interoperability with, for example, Microsoft Office and Azure. For both points, there are already solutions from Google that cover these scenarios. On the one hand, Google Cloud Directory Sync helps to automatically synchronize users and groups from a local directory. If you rely on Microsoft technology and use the Azure Active Directory, there is also a very simple integration option with which the synchronization takes place completely automatically. Once you are done with the task, you have laid the foundation for all further activities.
What about Shadow IT?
We threw the term "Shadow IT" into the room in our first week. Now we would like to close the loop and say a few words about it. Many of you will have established a certain setup or a so-called application stack, which has also been approved by the security department. In order to be able to comply with the requirements, Google offers the possibility to release or block services and applications for users and groups for its products in the Admin Console. Especially with regard to cloud storage, it is possible to prevent the use of Google Drive, which means that data can be stored on the approved services only.
But of course, the variety of configuration options does not end here. Another aspect that is often mentioned is the fact that you now have the additional complexity of two accounts from an end user's point of view. But again, Google allows you to configure SSO with other providers to ensure the best possible end user experience. This way, users get the familiar picture even if they just want to use Google services. Subsequently, it is possible with the setup to use other Google Cloud services and solutions, which also take into account classic data center scenarios and also offer the latest managed services and Big Data technologies.
An diesem Punkt werden wir im kommenden Beitrag fortsetzen und weiterführende Aspekte in Zusammenhang mit Identitäten in der Cloud diskutieren um jedwede Bedenken aus der Welt zu schaffen und dadurch das Vertrauen zu stärken. Also bleibt dran und folgt uns in den kommenden Wochen um weitere Einblicke in die Welt der Google Cloud zu erhalten.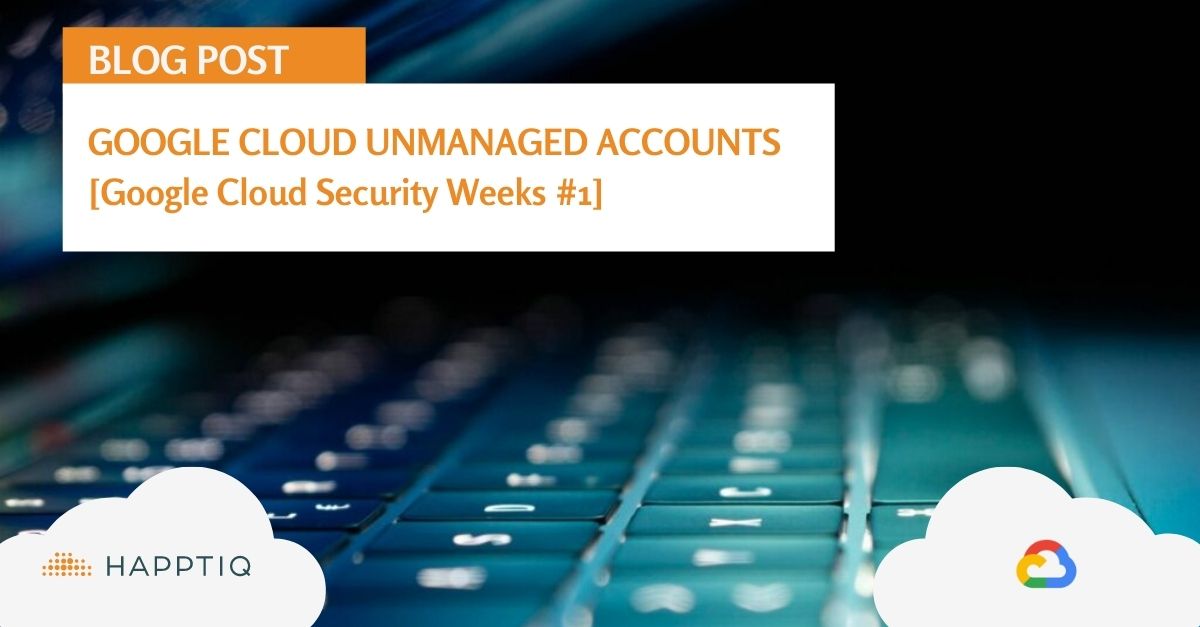 Google Cloud Unmanaged Accounts [GCP Security Week #1]
Do you know how many of your employees have a Google account with their business email address? A lot of companies will be able to give a rather vague answer to this simple…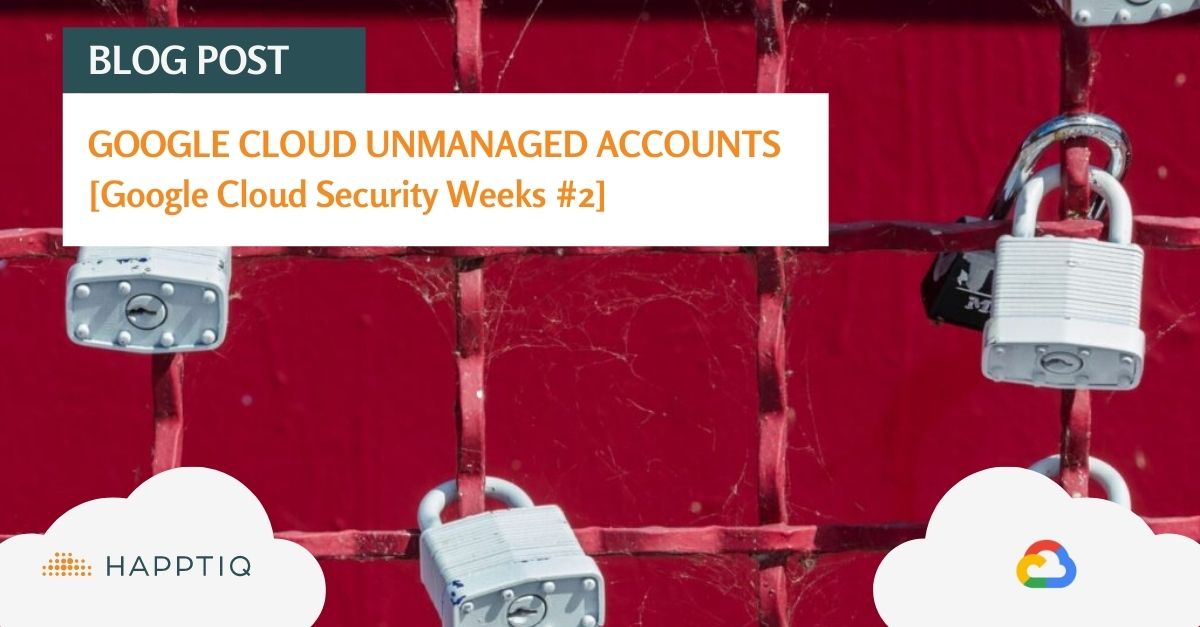 Unmanaged Accounts [GCP Security Week #2]
In the second part of our Google Cloud Security Weeks, we continue with the topic "unmanaged accounts" and address the question "How do I get back control" Last week we talked about…
Sign up to our newsletter and stay up to date with the latest news!