GOOGLE VOICE
---
Google Voice offers you a phone number for calling, textmessaging and voicemailing, which you can use on your smartphone or computer.
What is Google Voice?
Google Voice is a cloud-based telephony system that provides you with a number for calls, SMS and voicemail, which you can use to make domestic and international calls in the web browser and on mobile devices.
Built with business features and a robust, secure Google Cloud infrastructure, it can bring your phone or computer system to the standards required by today's hybrid workforce. Next to that, it is as easy to use and manage as Google Workspace.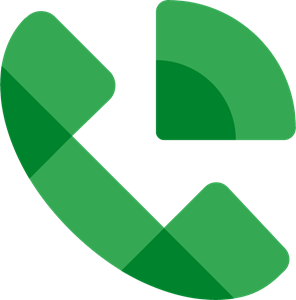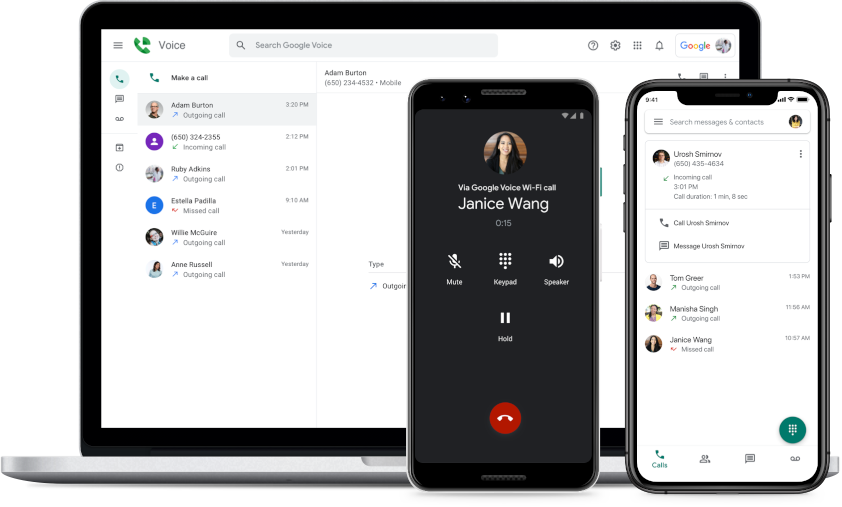 Who can use Google Voice?
The only prerequisite for using Google Voice features is that you must have an active Google Account. It is compatible with all major operating systems: Chrome OS, Apple macOS, Microsoft Windows, Android and Apple iOS. In addition, it can be used with all popular web browsers: Google Chrome, Microsoft Edge, Mozilla Firefox and Safari.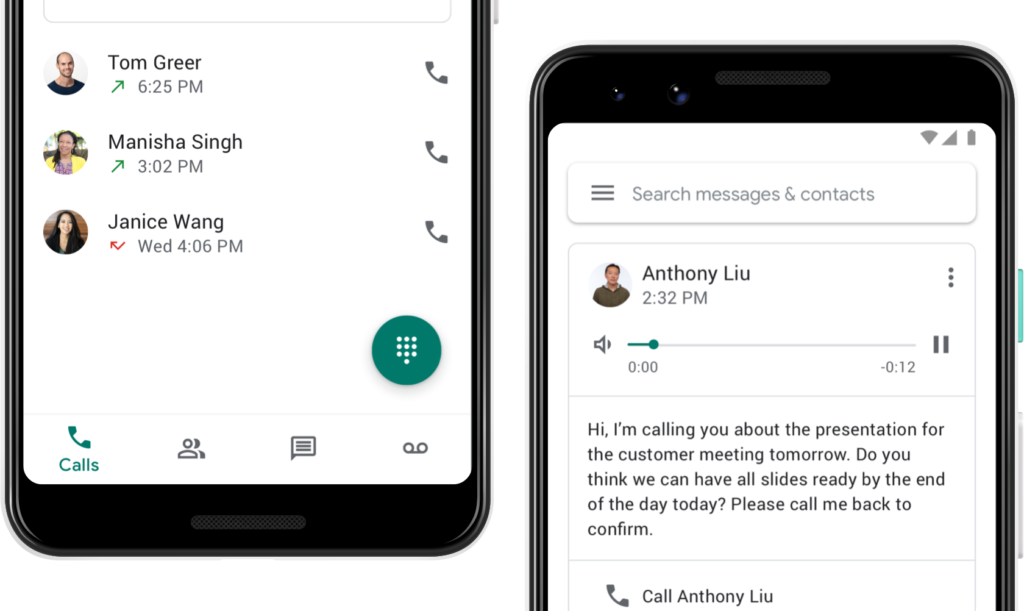 What you can do with Voice?
Text from your computer or mobile phone
Read and search through your voicemail
Personalize voicemail greetings
Get protected from spam calls, block unwanted callers, and screen calls before answering
Do Not Spam Mode
Why should you use Google Voice?
---
Easy setup and management
Configuration is done quickly and setting options are displayed in the Google Workspace admin console. This enables your team's work easier and eliminates the need for a business number.
As a Google Workspace extension, this service can seamlessly be integrated into workflows with Google Meet or Calendar, for example.
Flexibility & Scalability
Device-independent telephony brings a simple separation between private and business calls for employees. It works reliably even with increased workloads and responds quickly to load peaks.
happtiq x Google Voice
As an experienced Google Cloud Premier Partner, happtiq can help you with the Google Voice setup. We advise you on your individual use case, provide licenses and support with the technical implementation.
If you're interested in this service, don't hesitate to contact us, and we'll guide you!

Email
Offices
Absberggasse 31/3, 1100 Vienna, Austria