Committed to your Digital Transformation and Cloud Journey!
---
Learn more about the Google Cloud services! Collaborate together with our expert consultants to take advantage of the cloud in the smartest and most effective way.
happtiq
♥

Google Cloud

Google Cloud unlocks highly effective business transformation opportunities by providing a secure, scalable or cost-effective public cloud platform and the greatest cloud collaboration solution that was ever built.

We at happtiq believe in what we do, that's why we decided to partner with Google and be recognized as an Authorized Partner.

By partnering with us you gain access to:
Engineers who are also Google Cloud Authorized Trainers
Consultants with multiple Google Cloud certifications in specializations like:

Cloud Architecture
Cloud Collaboration
Data Engineering
Cloud Infrastructure & Migration
Some of the benefits of cloud migration are greater elasticity, self-service provisioning and a flexible, pay-per-use model. You can count on our certified Cloud Architects who will support you in your transformation journey and make sure that your workloads are moved to cloud by adhering to best practices.
DevOps & Automation
To gain and sustain a certain level of quality, automating delivery and deployment processes is crucial. We want to support you to automate manual processes and establish an organisation-wide culture that will enable you to rapidly and reliably build, test, and deploy.
Kubernetes & Containerization
Do you want to start cloud native or already have containerized workloads?
We can plan and execute a collaborative roadmap to pilot and deploy Kubernetes according to your needs. Production-grade Kubernetes environments are our daily business.
Cloud Collaboration
---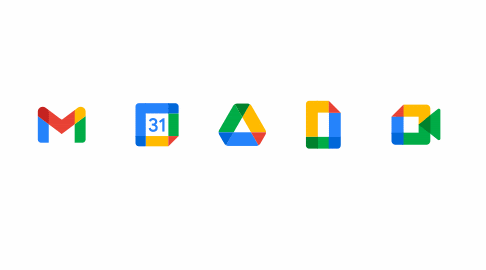 Google Workspace
There is no other technology that defines the cloud better than Google Workspace. Emailing, creating documents, spreadsheets, presentations, scheduling meetings and much more is possible with Google Workspace in a secure and collaborative way. Let's get started with Google Workspace and leave the migration with us. By deploying Google Workspace in your company, you will witness true efficiency.
Cloud Integration
---
Connected Company
Many companies use different cloud and on-site solutions to map their business processes. These usually extend beyond the company's internal systems. Manual interactions and updates in several systems often come with a high effort, redundancy and error-proneness. With many years of experience in the integration of business-critical applications, we are always at our customers' side with our expertise.
Dell Boomi
To drive digital transformation and build a connected business, happtiq relies on the Dell Boomi AtomSphere®, which is the industry's first and leading cloud-native integration platform-as-a-service. Boomi enables us to modernize our customers' IT architecture quickly and efficiently by supporting all combinations of integrations between cloud, SaaS and on premise systems. Being the first fully certified Dell Boomi Partner in Austria together with our years of experience in the integration area, we are your partner in any integration challenge.
Cloud Care
---
Change Management
When comprehensive projects are being realized in an organization, stakeholders are confronted with different changes from which the company should benefit in the end. As long as changes are not accepted and used in the intended way, the true potential cannot be fully unlocked. In order to prepare your employees for upcoming changes in the best possible way, we see change management as a central part of every project.
Support
The project is over and the delivery team is not responding to your requests? Well, that's not gonna happen if you decide to realize the project with us. From our experience we know that systems are not perfect from day one. Once we have successfully deployed the solution, you can always reach out for support in case of any urgent task or request you may have. One of our professionally certified Cloud Engineers will pick up your inquiry and provide you with a prompt solution to your problem.
Let's connect and make your cloud journey a success
You are thrilled now from and want to know more about us? Reach out and let us know what you are up to! We move you forward in your cloud transformation journey.
Call us
+43 (720) 34 91 83
Offices
Am Heumarkt 4/17, 1030 Wien, Austria